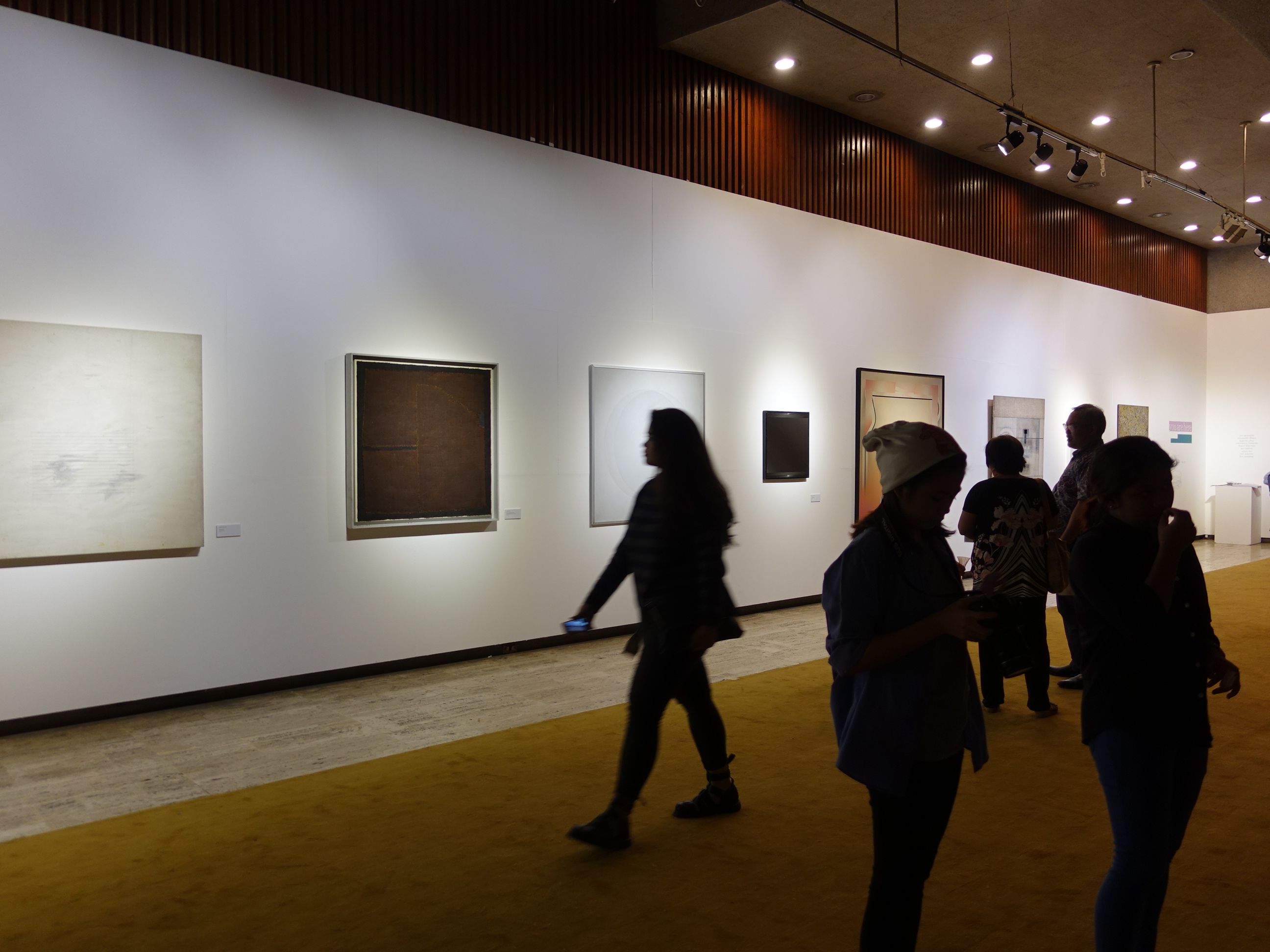 You are Here
February 28 - May 7, 2017
Bulwagang Carlos V. Francisco,
Cultural Center of the Philippines

Lee Aguinaldo
Raymundo Albano
Augusto Albor
Constancio Bernardo
Ibarra dela Rosa
Lao Lianben
Arturo Luz
Lani Maestro
Ben Maramag

You are Here was a survey of various abstract work from the Visual Arts Collection of the Cultural Center of the Philippines. Taking on a framework of oriental philosophy, this exhibition aimed to evoke new dialogue through selections from the museum collection. You are Here was developed to help students and new museum visitors learn how to look at and appreciate modernist and abstract works, by prompting questions to reflect upon while looking at the pieces as contextualized in a curated show.

You are Here was my undergraduate thesis project. Alongside this exhibition, I constructed a module on minimalist abstraction and art appreciation. This module was done in collaboration with Arts Online, a platform begun by the Cultural Center of the Philippines which broadcasts talks by curators, artists, and cultural workers to different public schools in the Philippines.

You Are Here was the first of what is envisioned to be a regular series of proposed exhibitions from artists and curators who wish to work with the Center's Visual Arts Collection. This program is within the CCP Visual Arts and Museum Division's (CCP-VAMD) annual venue grant program.
Photos courtesy of the Cultural Center of the Philippines
Invitation and brochure design by Yuji de Torres